Majestic (2014-15)

32 Days Aboard the Biggest Ship in the World



"This still night was bewildering in its deep silence and peace, as if something had happened to the world; as if the soul of it had been, by some magic, turned upside down. The free monsoon came from far places, and the sea wandered on under its sway, on her long journey, in the face of the dim luminous moon.
But the brightness of the moon upon the water was so clear that it seemed as if all the light in the world were in reality radiating from the sea, to be reflected in the skies. The waves looked solid, as if one might safely have walked upon them, while it was into the vertiginous sky that one might sink and fall, into the turbulent and unfathomable depths of silvery worlds, of bright silver or dull and tarnished silver, forever silver reflected within silver, moving and changing, towering up, slowly and weight"
From "The Dreamers" by Isak Dinesen (Karen Blixen)
as used in the book "Majestic - 32 Days Aboard the Biggest Ship in the World"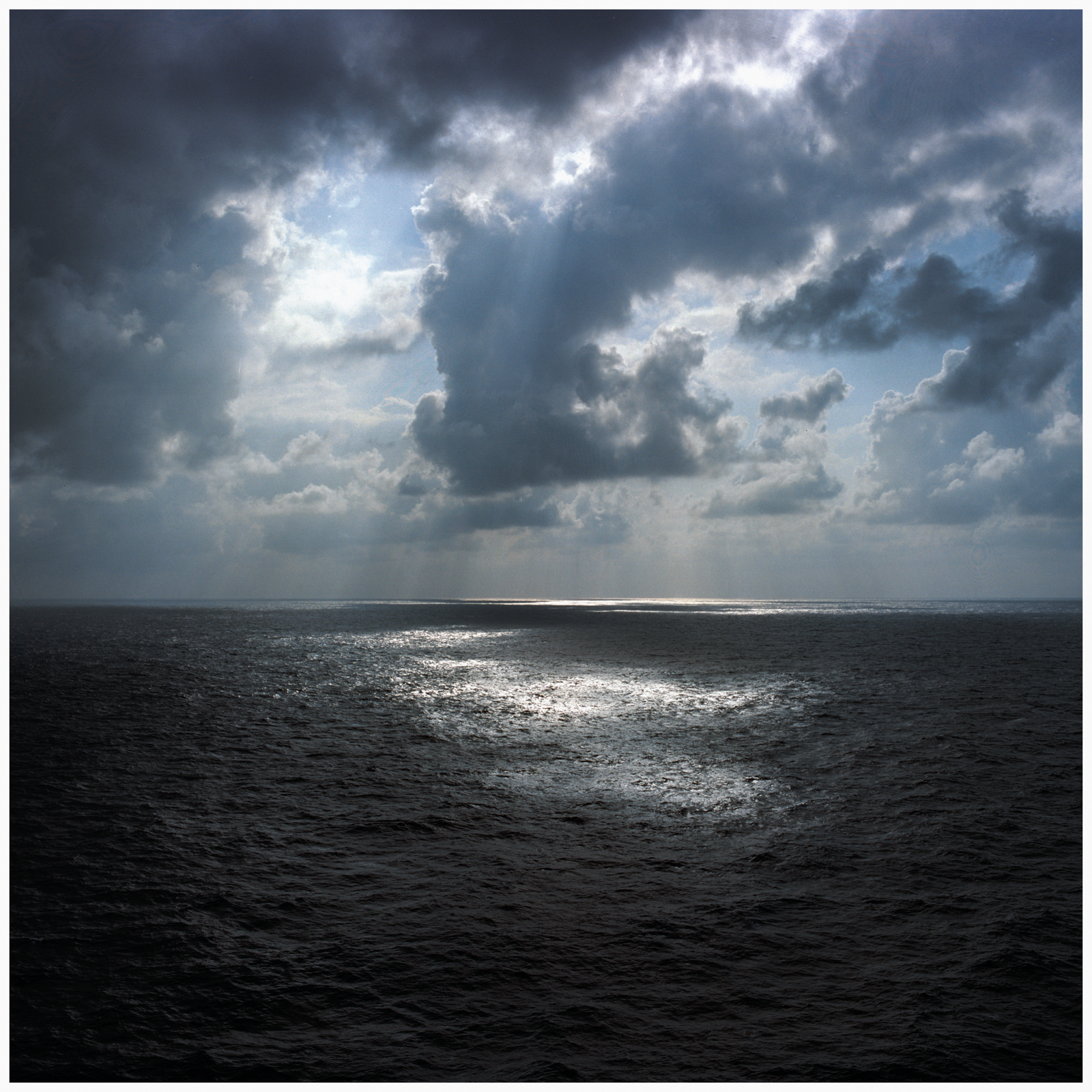 In early 2014, Danish writer Kirsten Jacobsen and photographer Gregers Heering embarked on a 32-day journey on the biggest container ship in the world,
The Majestic Mærsk
, exclusively joining the vessel's 20-strong crew across the oceans stretching from the Far East to the Mediterranean .
A few months after, the duo visited the birth place of the ship, the DSME ship yard in South Korea.
This self-financed, non-commercial project took more than two years to realize before getting published by Danish publising house Gyldendal (2015).
It is one of the most authentic and honest contemporary accounts of life at sea and what it means to be both ship and salor in a highly technological, competive and global world.
The book is strutured as logbook (text) and contains more than 200 photographs.
(hit the left/right arrows on both sides of the picture below to look inside)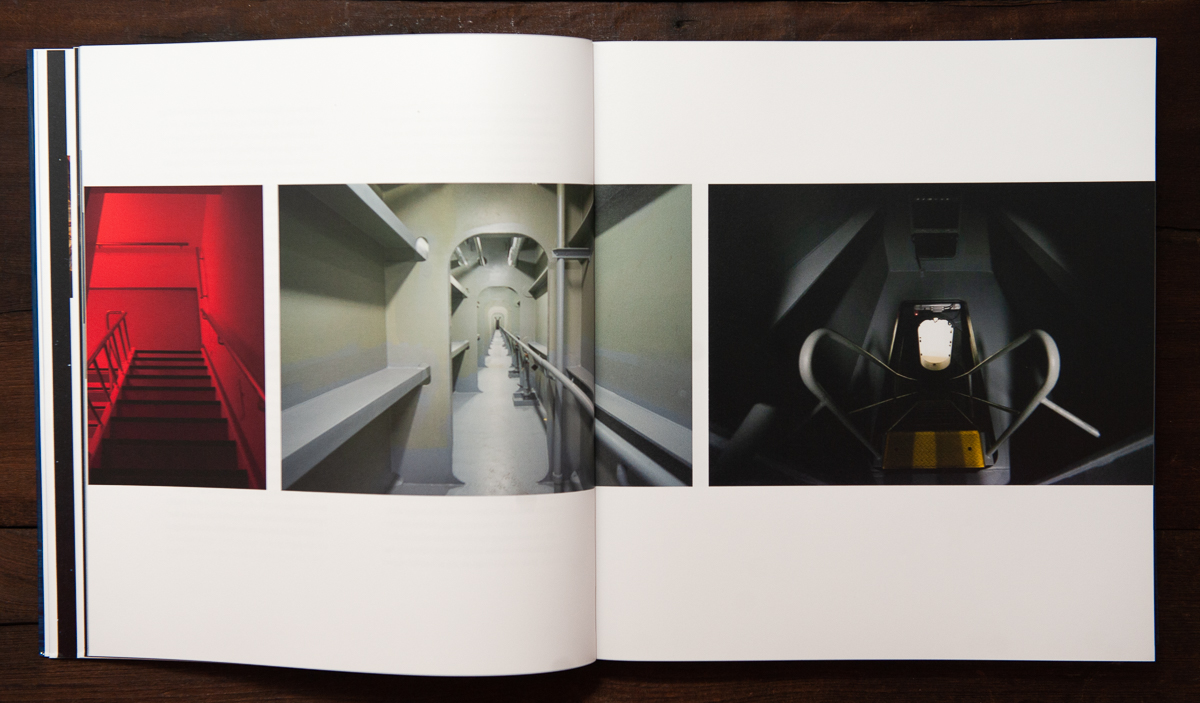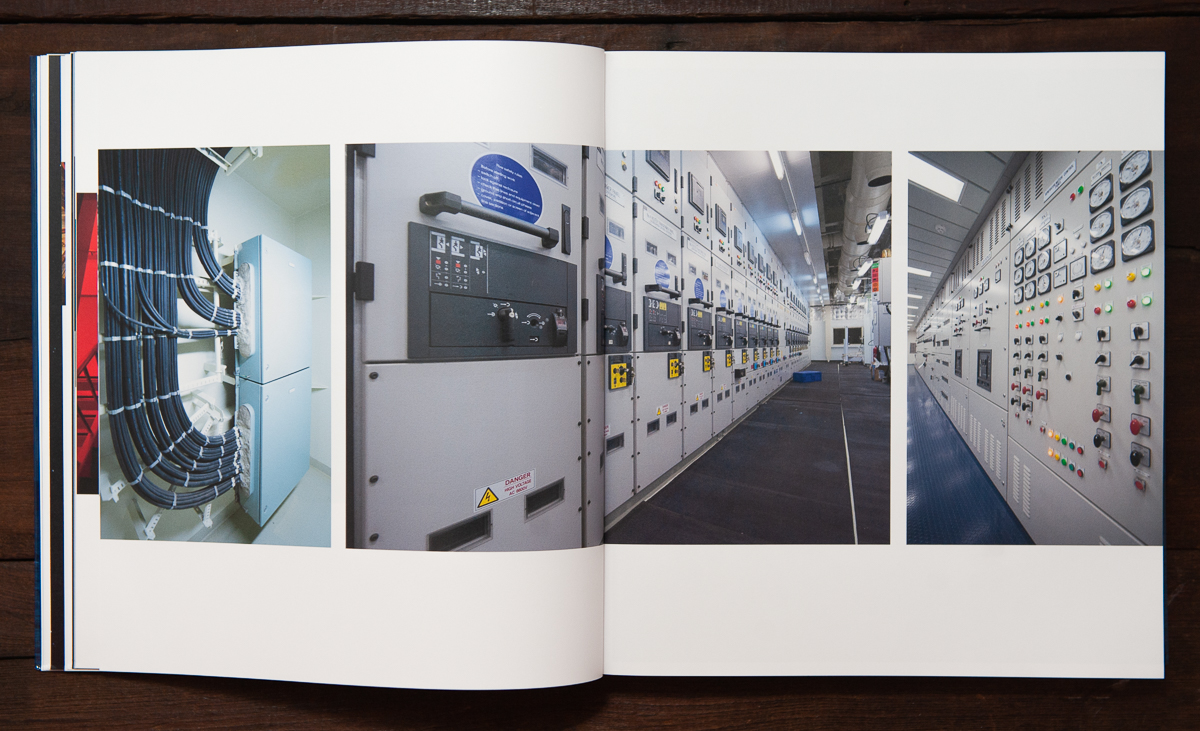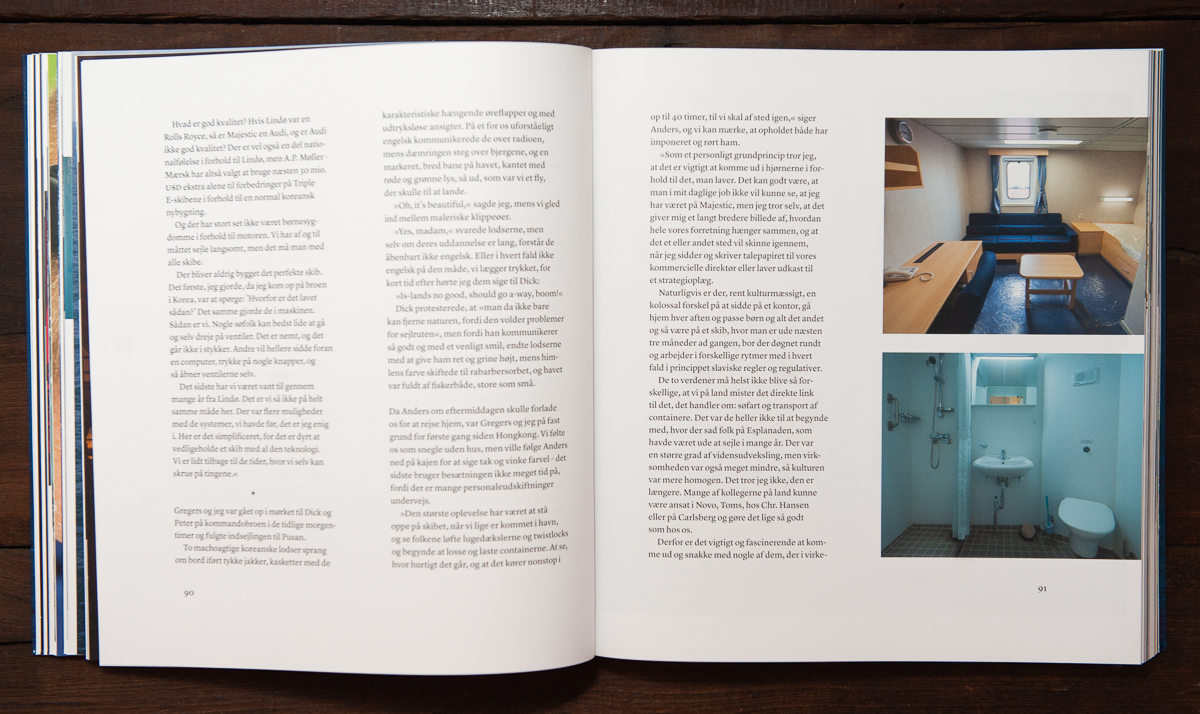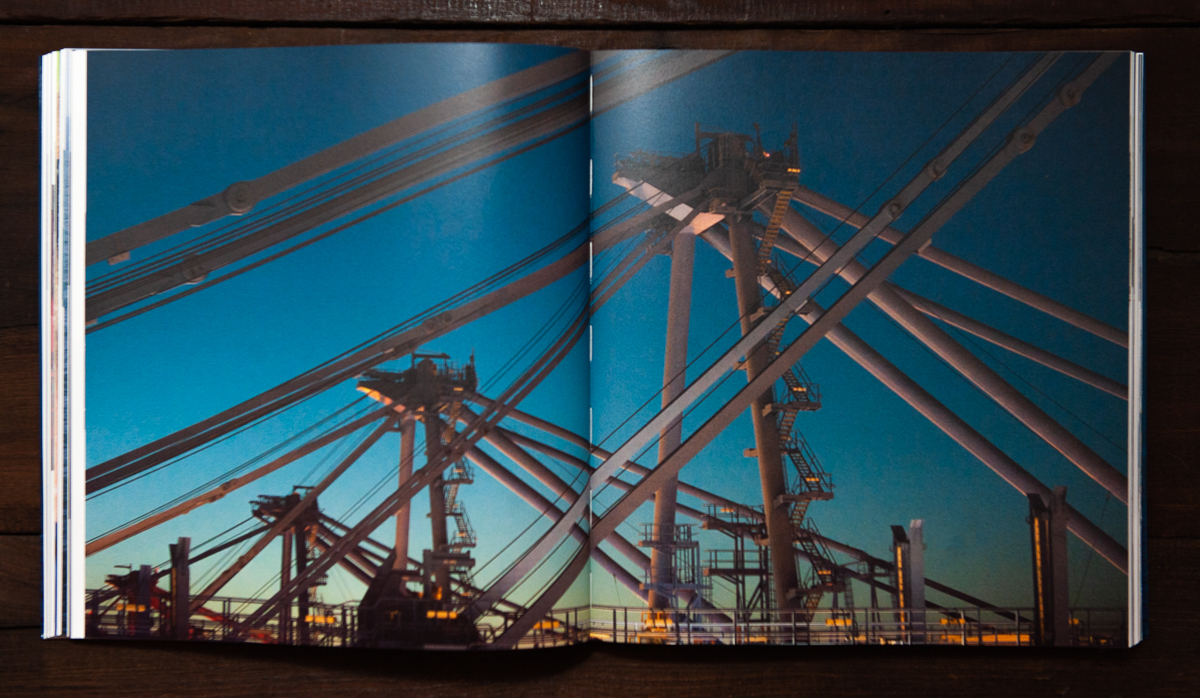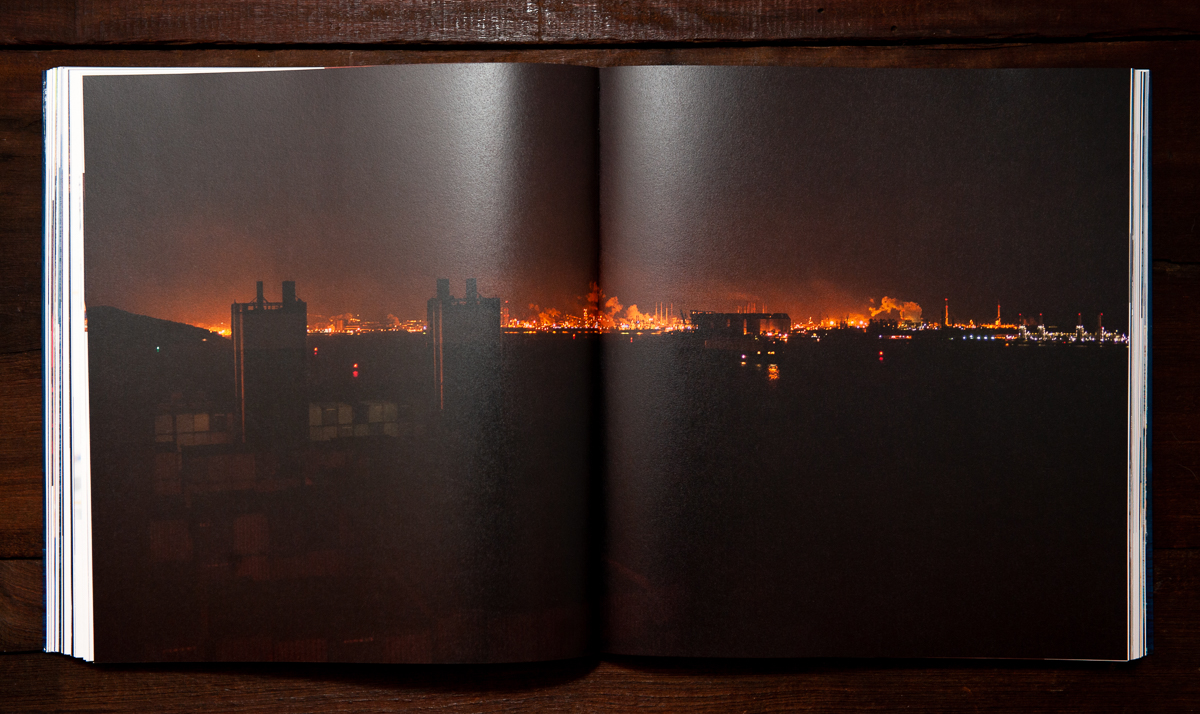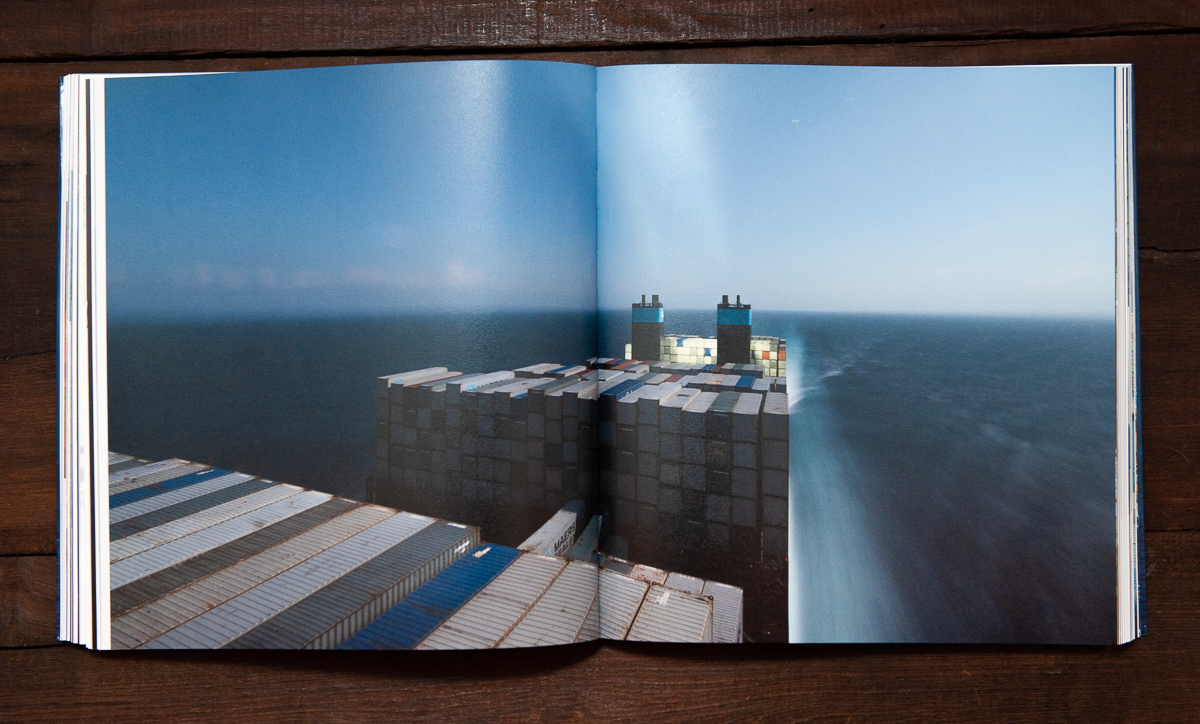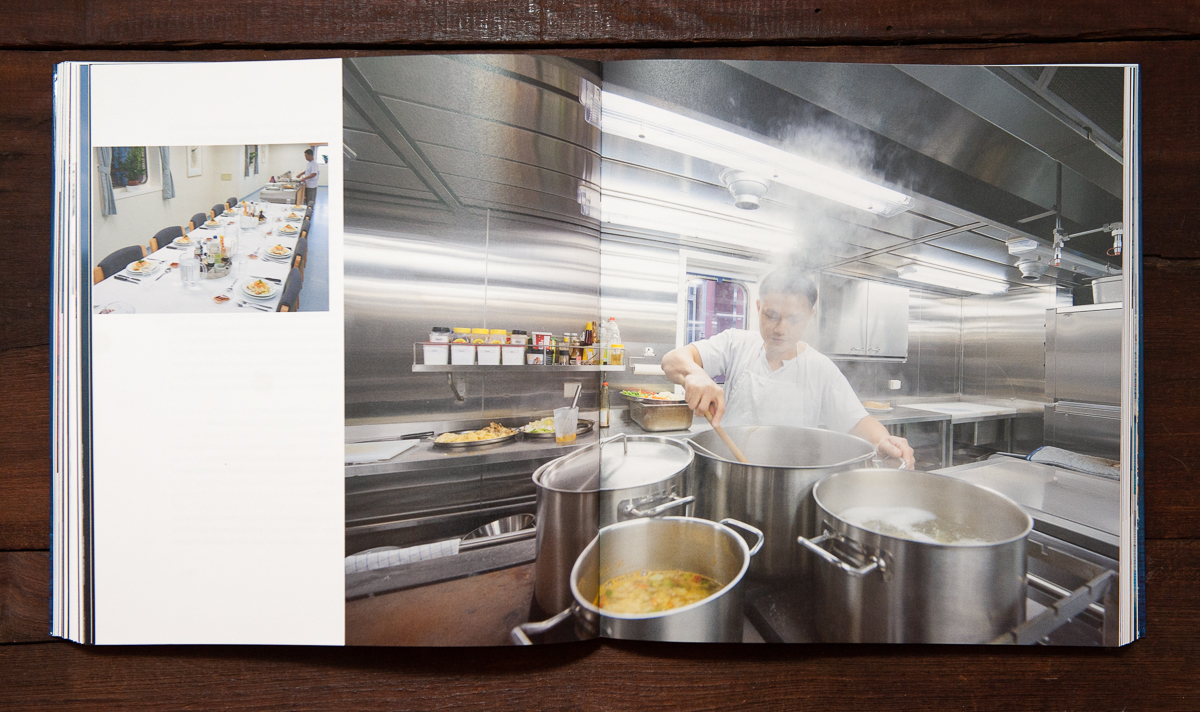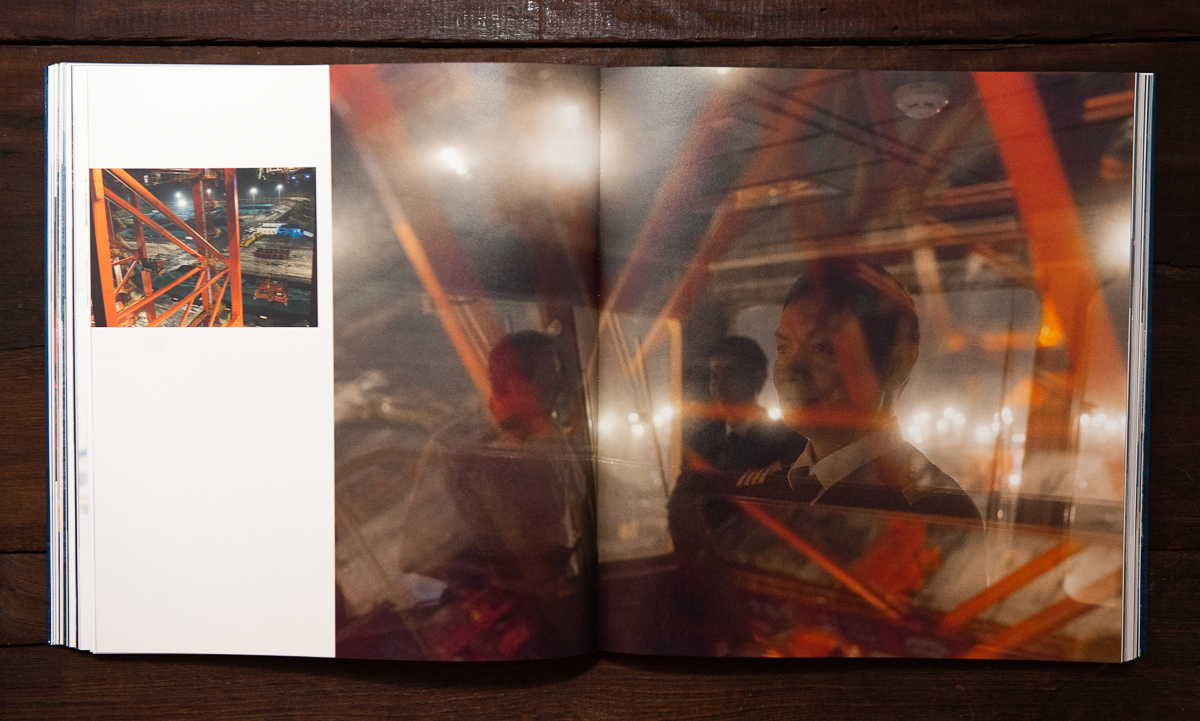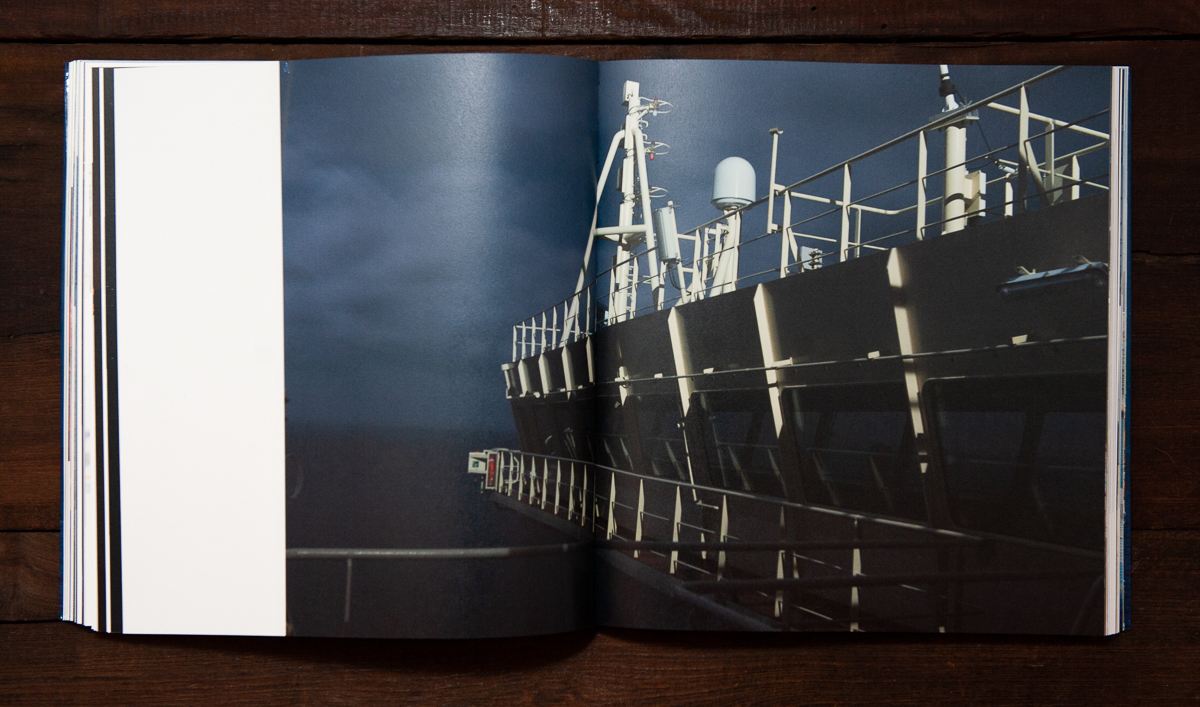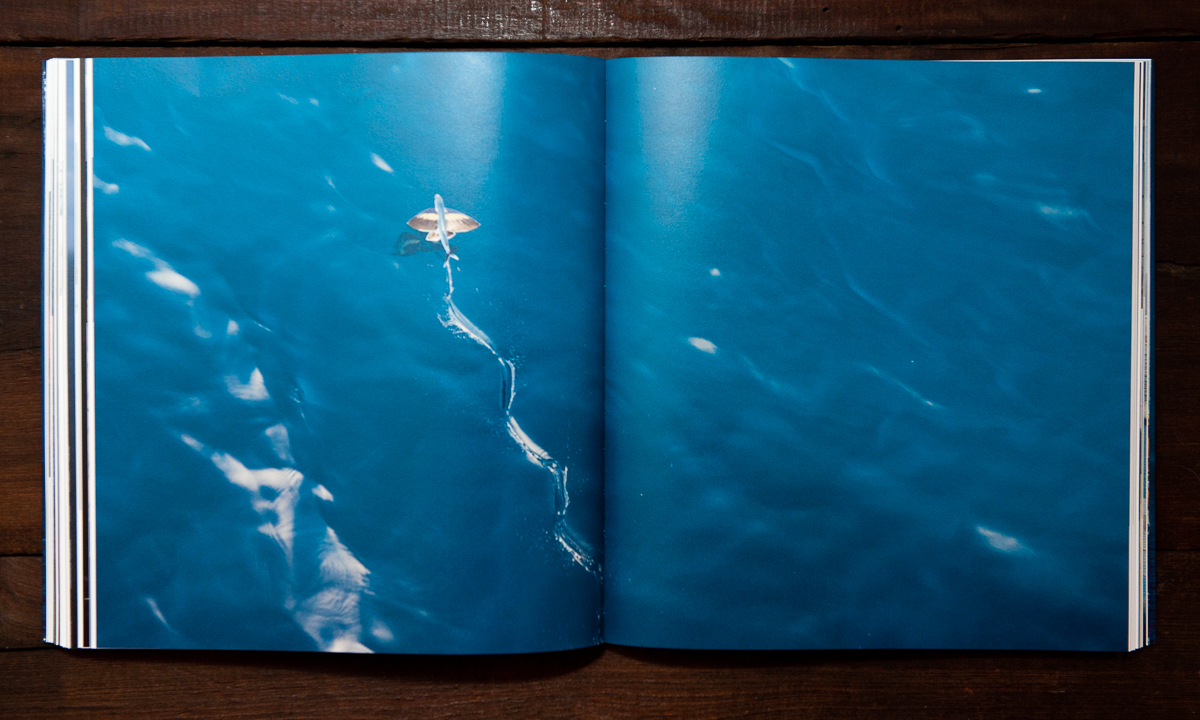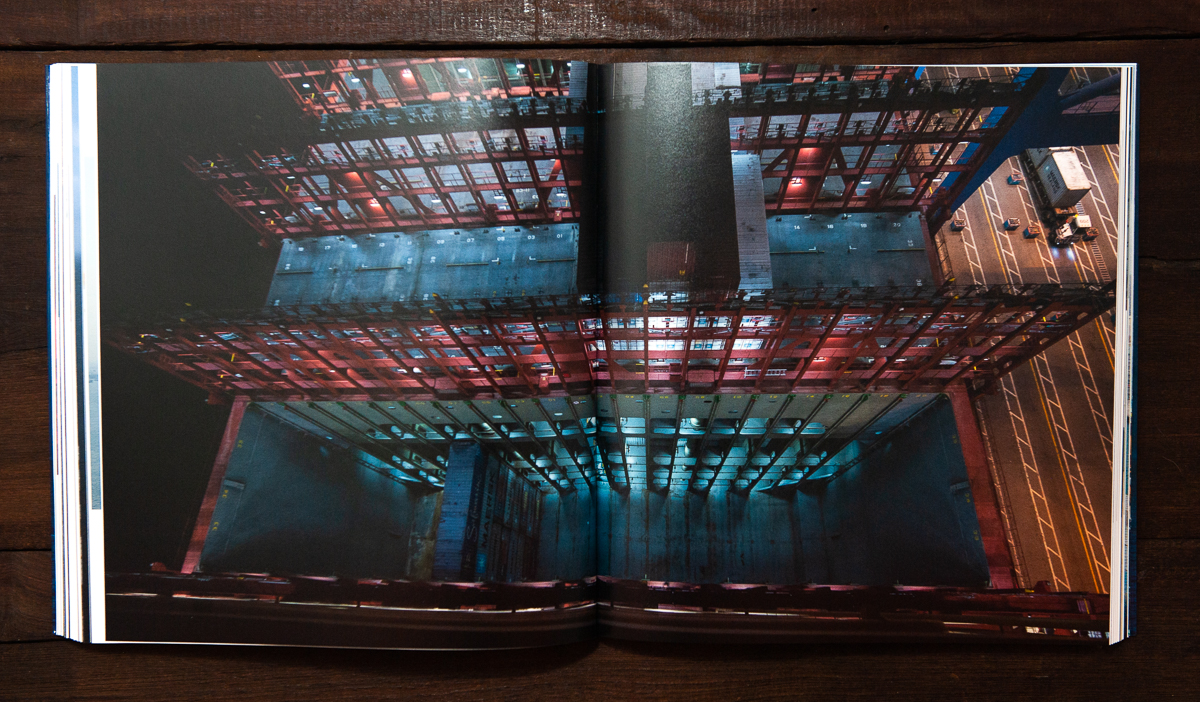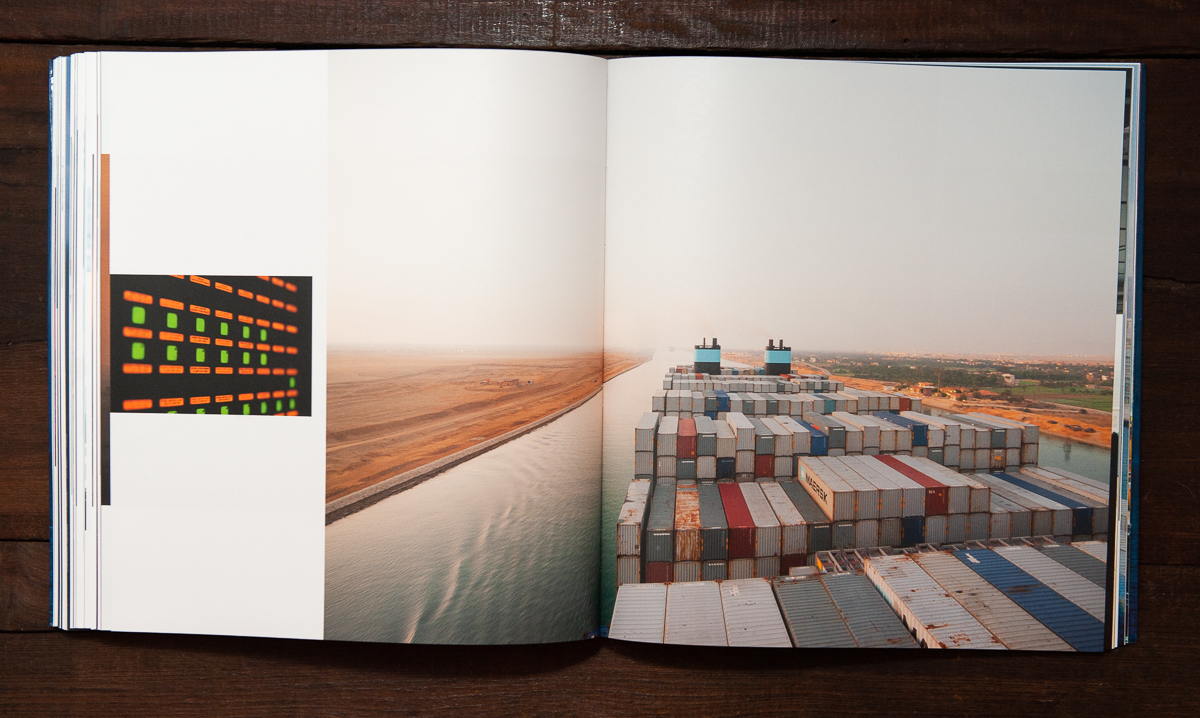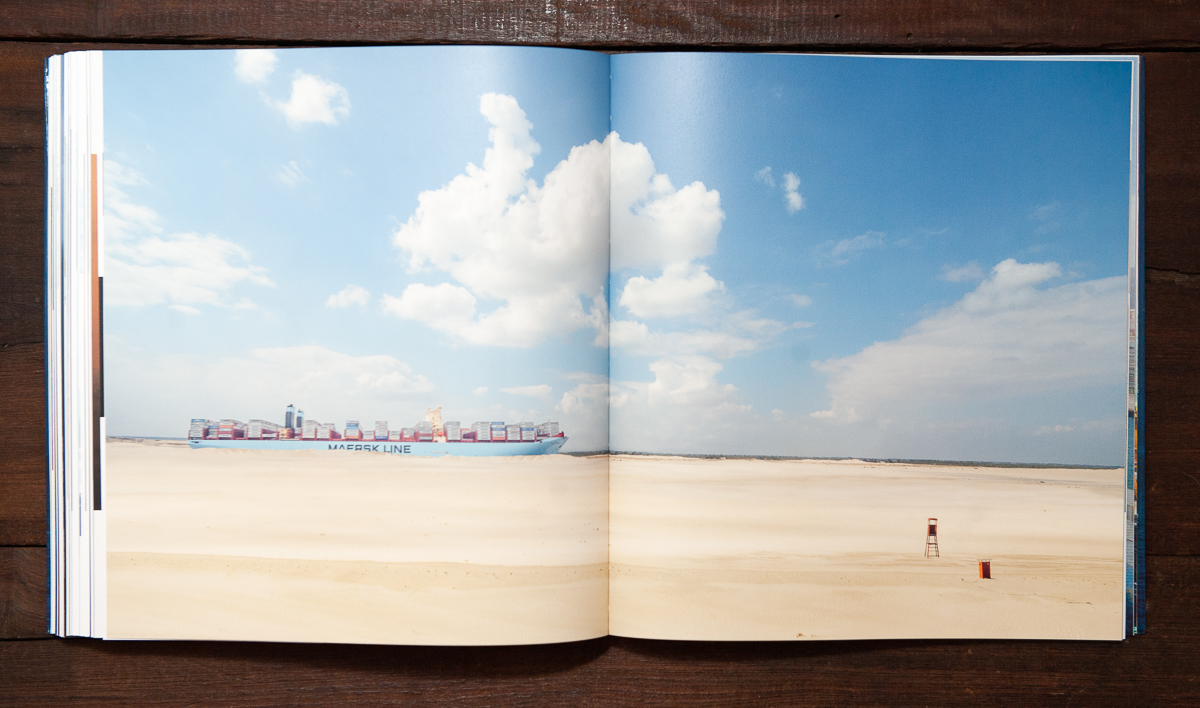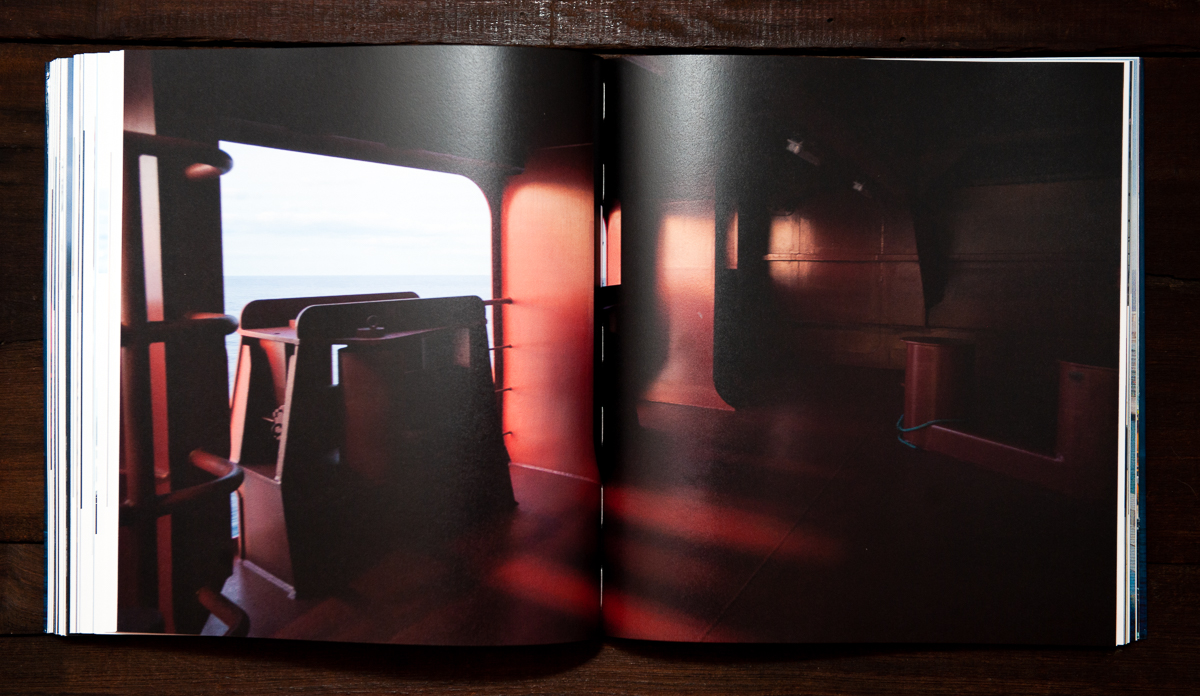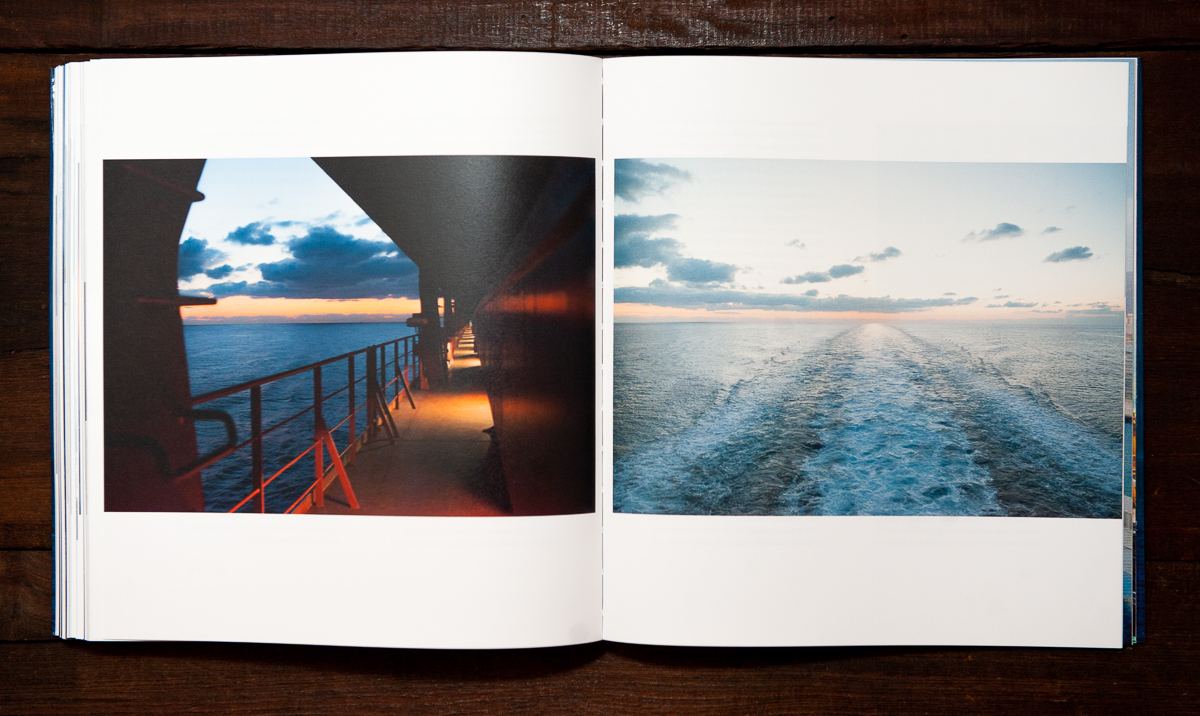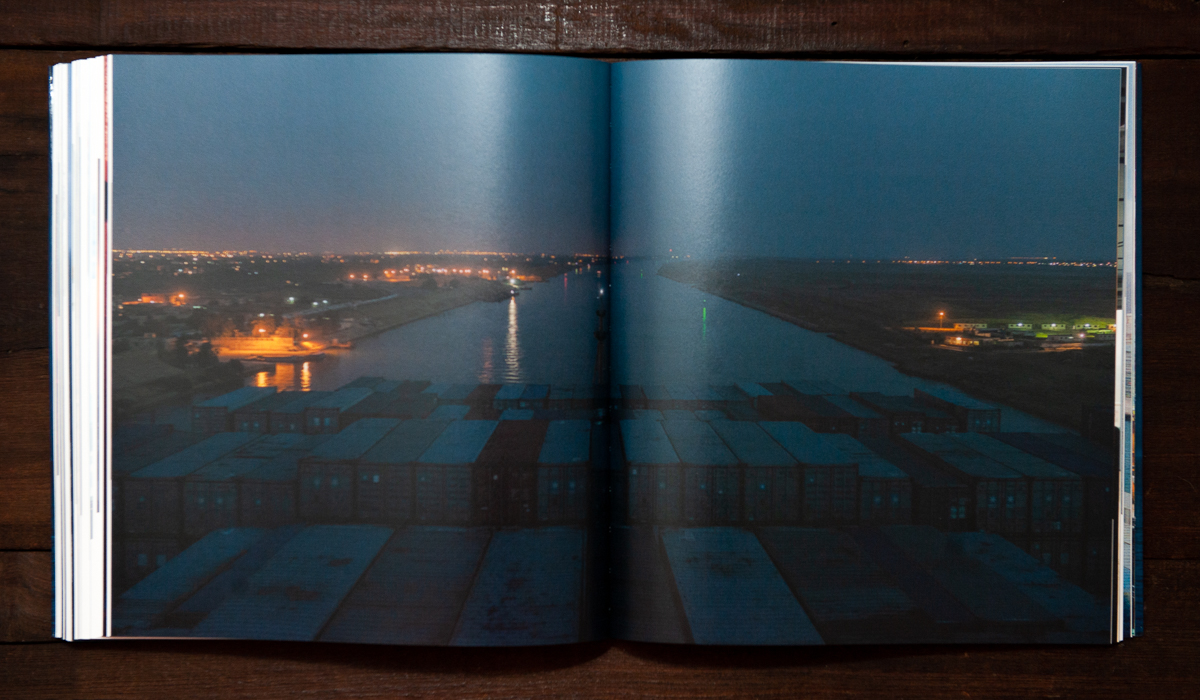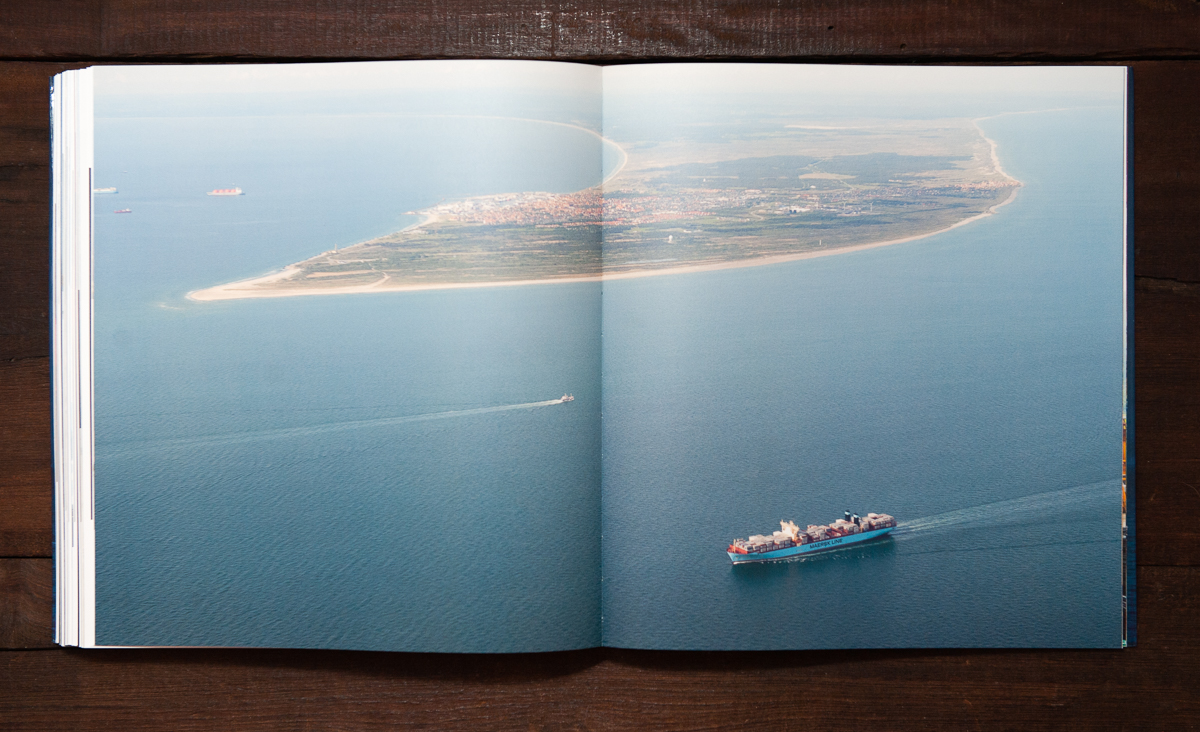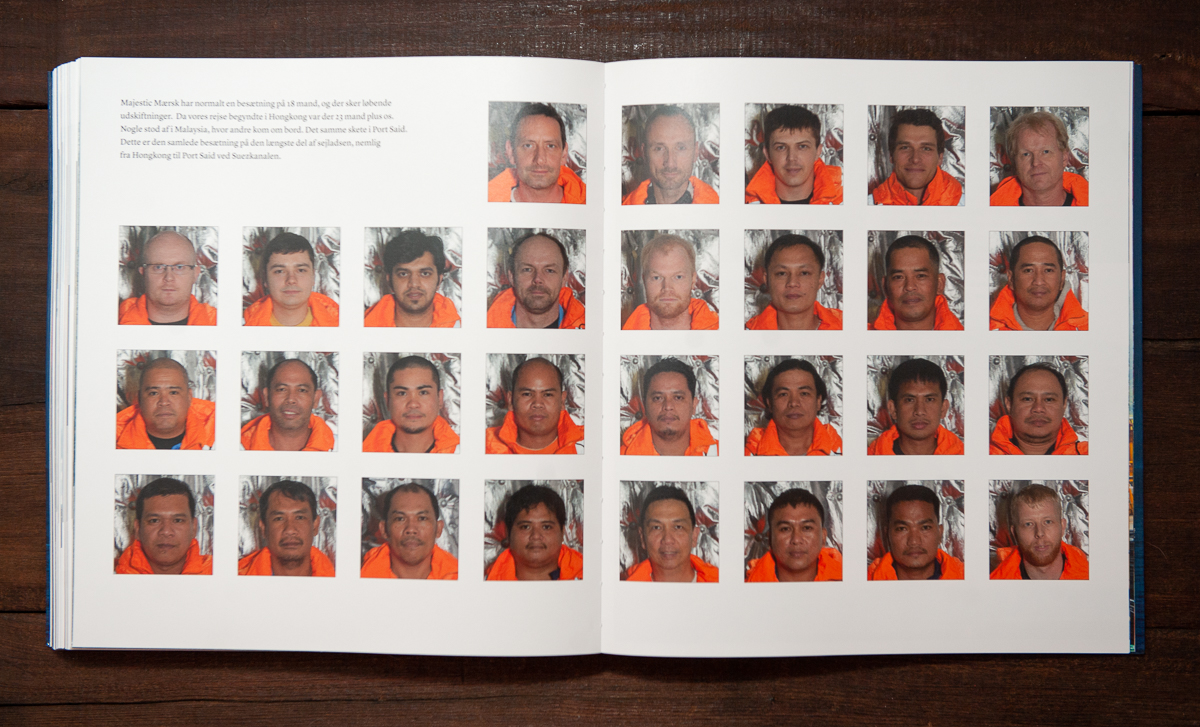 The work has since been exhibited (installion views below) and featured in leading publications such as
The New York Observer, Der Spiegel, CNN
and many more (links in the
About
section).
SAMPLES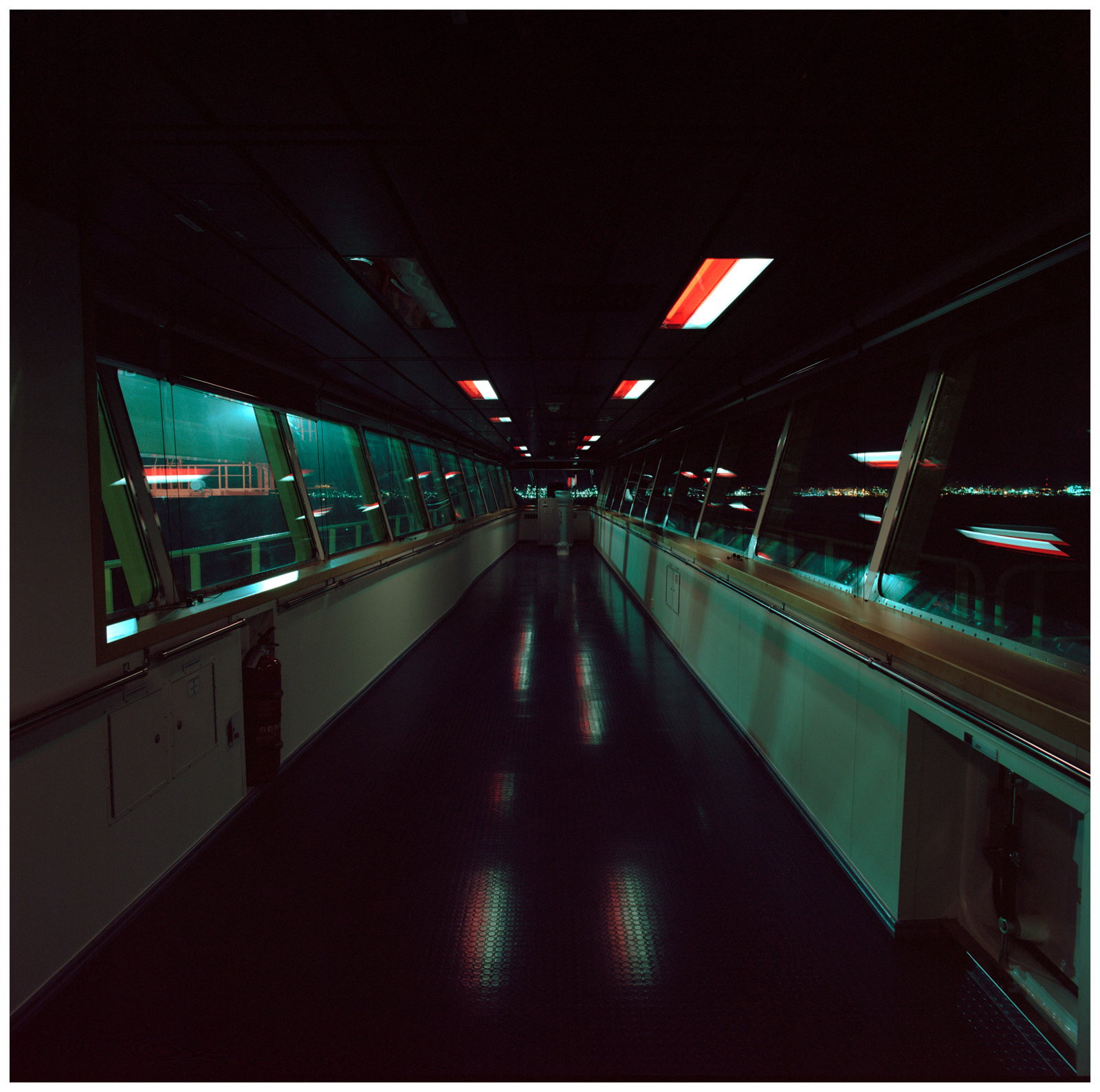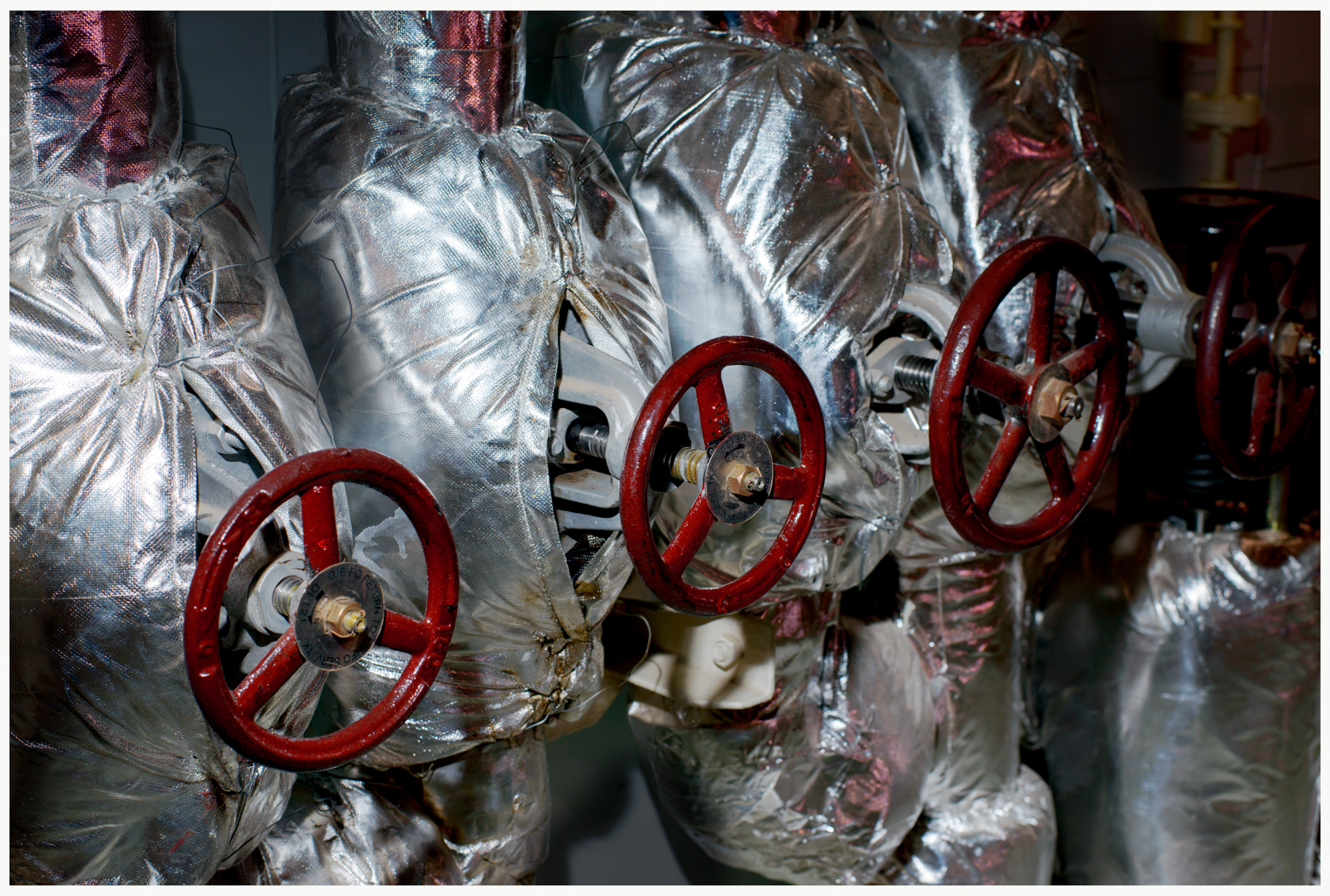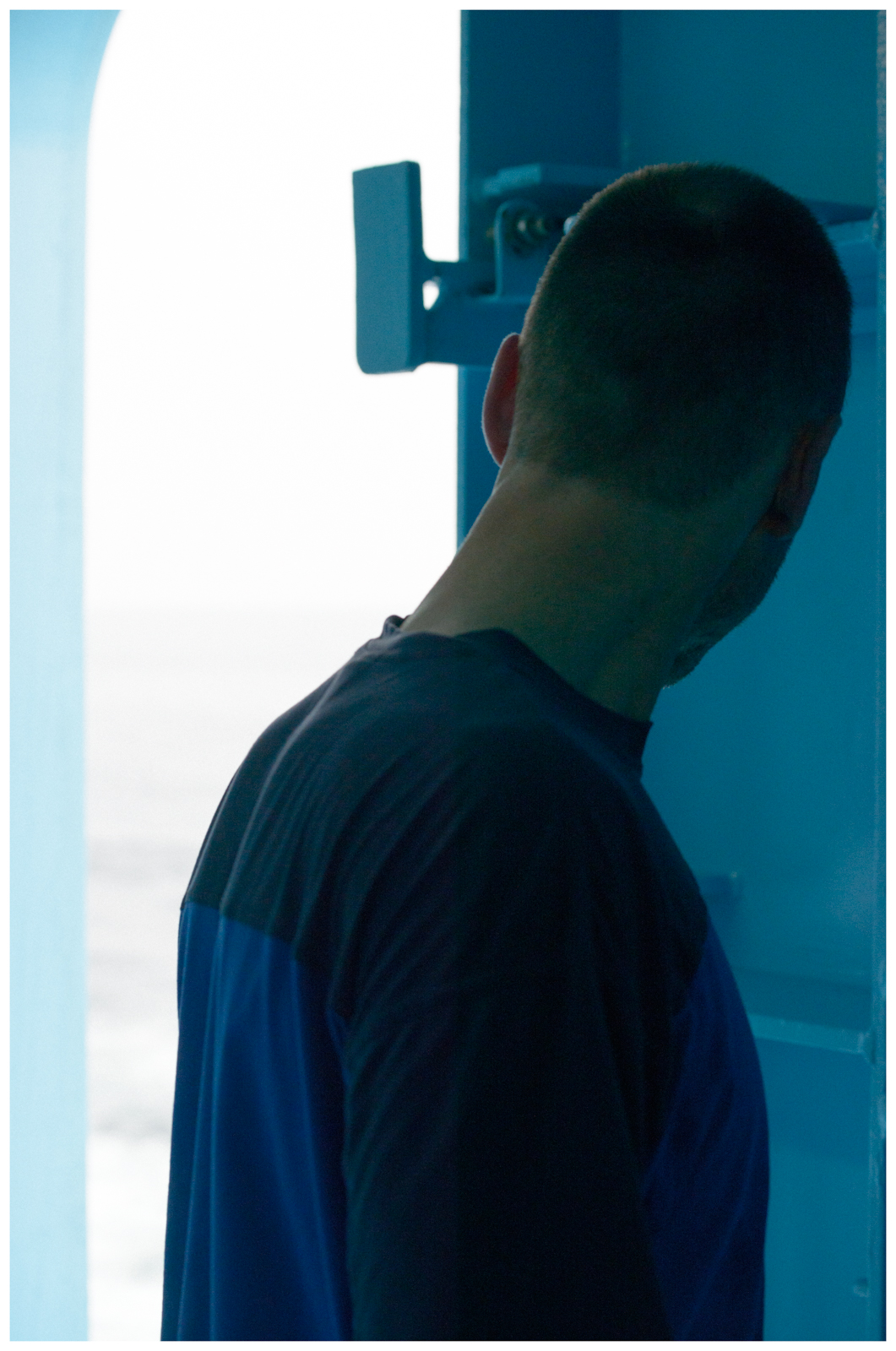 SELECT GALLERY INSTALLATION VIEWS
In The Gallery, Copenhagen

LIMITED EDTION PRINTS
For limited edition print inquiries or to request a digital catalog, please contact the studio here.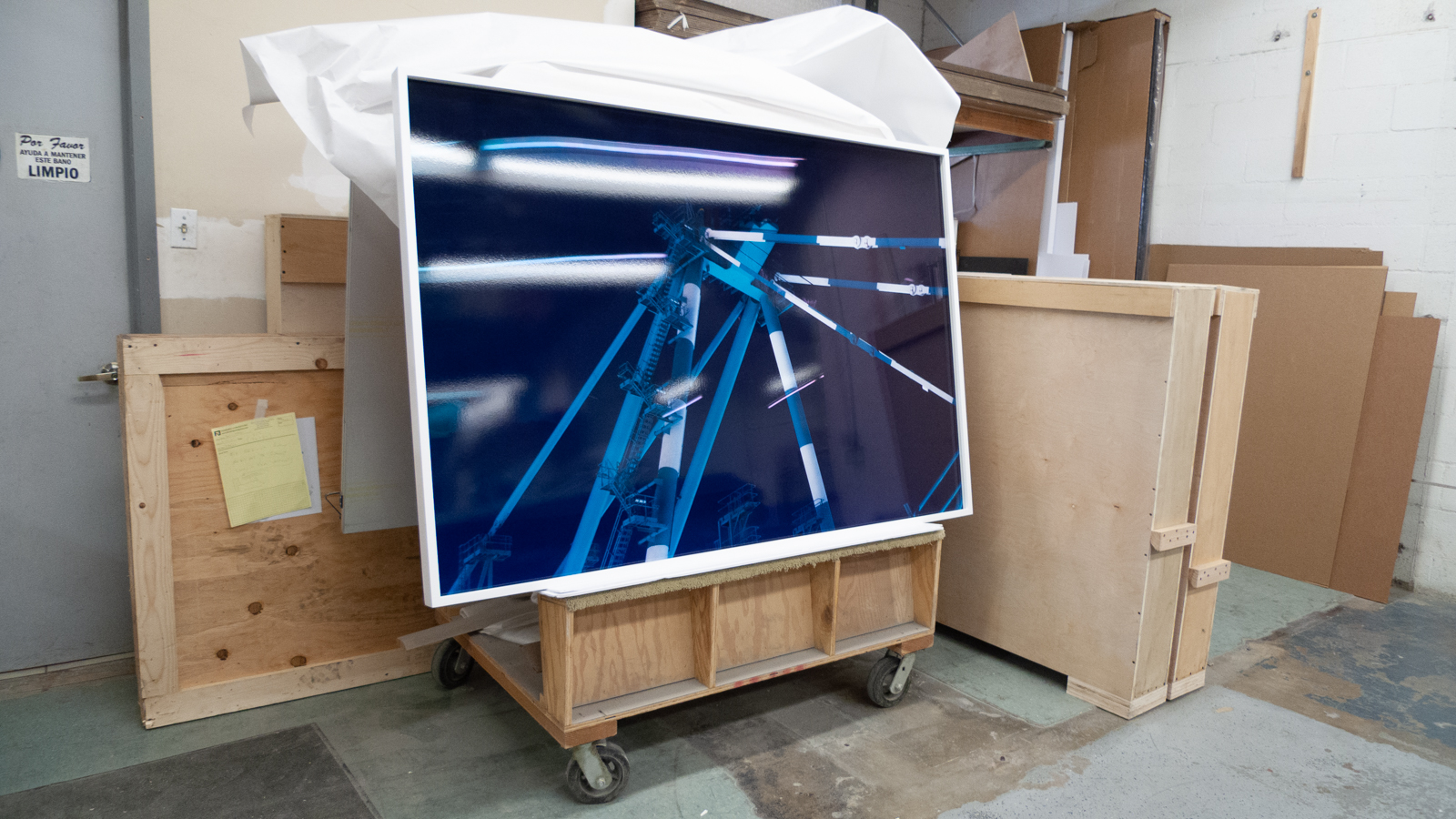 BACKGROUND FOR THE PROJECT
Danish author Kirsten Jacobsen has written several acclaimed titles about bigger-than-life personalities, spanding from politicians to business leaders to artists.
Jacobsen lives in Skagen, the very Northern tip of Denmark, surrounded by beaches covered in the finest, white sand. If you step out into the cold waters there, the saying goes that each of your feet will be planted in two seperate oceans since this is where the Kattegat and the Skagerrak seas meet.
One morning in late 2013 during her daily morning walk, Jacobsen looked out to the horizon where her eyes, as usual, would land on a long line of commercial shipping vessels that lay, waiting in line, to cross further into the Baltic Sea.
Recently, Jacobsen had put more and more thought into what life out there was like. What did the the sailors eat? How did they sleep? Did the old romantic anecdotes still hold up with long beards, weather beathen faces, a woman in each harbour, after work beer and card-playing under the stars? In other words...
What does it mean to be a modern sailor
?
The media landscape at the time may have enticed Jacobsen to put some extra thought into this. It was around the same time Danish shipping giant Maersk Line dominated the headlines with the company's bold and risky publicly announced investment in 20 new ships, the so called 'EEE' class (normally referred to as "triple-E", short for economies of scale, environment and efficiency)that garnered a lot of attention since these ships were going to be the biggest container ships ever built in the world.
Aside from this obvious sensational news, the news stirred up a lots of emotions on Danish soil; the EEEs were going to be built by South Korean based DSME, thus breaking with a multi-generation long tradition of Mærsk proudly having their ships built at home in Denmark.
Times were different. Volume was king. Speed less so.
Maersk was putting risky bets into their gamble of a still growing market and increased demand for volume despite flattening global consumer spending and the related falling commercial shipping rates. Add to that the already tense competition with the busy sea routes full of ships sailing under capacity, concerns for the global economy, increasing oil prices, global currency fluctuations, the threat of piracy and terror; and every other geopolitical force that directly/indirectly affect commercial shipping.
Therefore, Maersk was switching focus to seeing each vessel existing as its own economy whose success or failure would ultimately be determined by the degree of effeciency, not speed, with which it could be run from headquaters.
But how would this ultimately affect the crew?
This question was at the root of Jacobsen's sudden interest in these ships. And it was in this very moment she decided that this should be her next book.
Kirsten Jacobsen immediately envisioned her upcoming book as richly illustrated and it was my personal luck was that these tiny colored dots that made up the ships far out on the horizon reminded Jacobsen of my
Greenland
series. She contacted me and asked if I wanted to be her teammate on the project.
Just a couple of days later, we found ourselves knocking on the door to Maersk headquarters in Copenhagen.
Thus started a long and painstaking process of convincing Mærsk to clear us for access to one of their brand new EEE vessels of which only the first produced were operating at the time: The Mærsk Mckinney-Møller and Majestic Mærsk. But about four months later, on January 31st, 2014, we joined Majestic and her crew in Hong Kong on what was originally cleared for a 10 day sail-along.
Little did we know at the time it would be 32 days until we again would have solid ground under our feet after an adventure that would take us from Hong Kong, to China, Korea, Malaysia, across the Indian Ocean, up along the Somali coast, into the Red Sea, through the Suez canal, into the Mediterreanean Sea before finally disembarking in Algeciras, Spain.
The reason for this extended allowance to stay is long and complicated, but it does tie into Jacobsen's original questioning of where authority lies on these modern ships and where most parametres such as sailing speed and which terminals to dock at is decided by a control center in Copenhagen, and not by the Captain.
Yet, in our case, the Captain (along with his crew) chose to keep us aboard, not headquarters.
This was our big, big luck since our concern and interest was always to get under the skin of Majestic and her crew. And that takes time.
The 32 days allowed us to make the book we both dreamt of and envisioned from the start - a raw, authentic insight, not only into the biggest ship in the world at the time, but what life is like and what it means to be a modern sailor in today's highly competitive and logistically advanced world.
"Majestic - 32 Days Aboard the Biggest Ship in the World. A Log Book"
is the result of all that. Both Kirsten and I are incredibly proud of this work.
We remain forever thankful to Majestic and her crew for trusting us with their openess and always attention to our safety. Likewise, we are grateful to Gyldendal Publishing House to publish this beautifully printed book.
Maersk Line was never comercially or financially involved in the project which allowed us complete editorial and creative freedom for the project. We thank the company for the trust and for getting us on board Majestic.
The project was later featured in publications around the world, including
CNN, The New York Observer, Der Spiegel, Politiken
and many more (links available under
ABOUT
).